New 2023 Products to Watch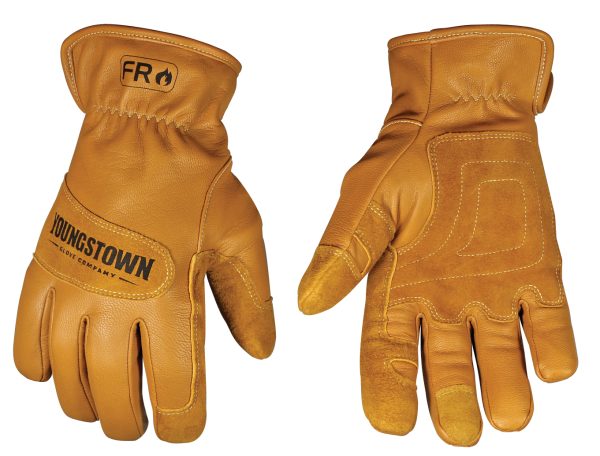 Youngstown FR Fleece Ground Glove (Booth S3159)
Youngstown's FR Fleece Ground Glove is a durable and dexterous winter glove designed for cool and cold weather use. It is not designed for freezing temperatures but for the more common cold experienced throughout most of the U.S. in the winter months. By targeting cold but not freezing temperatures, we were able to design this glove in a way that maintains excellent dexterity. The glove is a double layer of leather sewn into an ergonomic, 3D glove pattern. The base layer is a water-resistant goat grain, and the reinforcement layer is made of goat suede for added grip in wet conditions. A soft and cozy FR fleece lines the interior of the glove for great comfort and warmth. The glove is cut level A2 and arc rated to 41 cal, and it is also flame resistant. It is quickly becoming our best-selling winter glove. https://ytgloves.com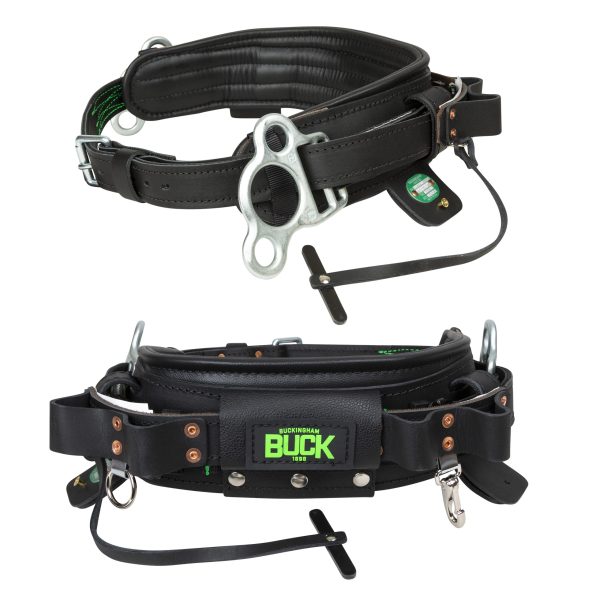 Buckingham Adjustable 6-D Body Belt (Booth S3225)
The revolutionary patented multi-hole D-ring provides numerous points of connection for both your primary (WPFR) and secondary lanyard. The numerous points of connection allow the user to climb, work and transition in several different configurations. The 2.5-inch offset connection points prevent the WPFR device and secondary lanyard from binding on each other. This belt offers an adjustable man-rated belt strap and an adjustable work-positioning D-piece that allows the user to customize the size and feel of the belt. It also features the low-profile construction of a 2-D body belt with the functionality of a 4-D stacked body belt, reducing surface area and weight overall. https://buckinghammfg.com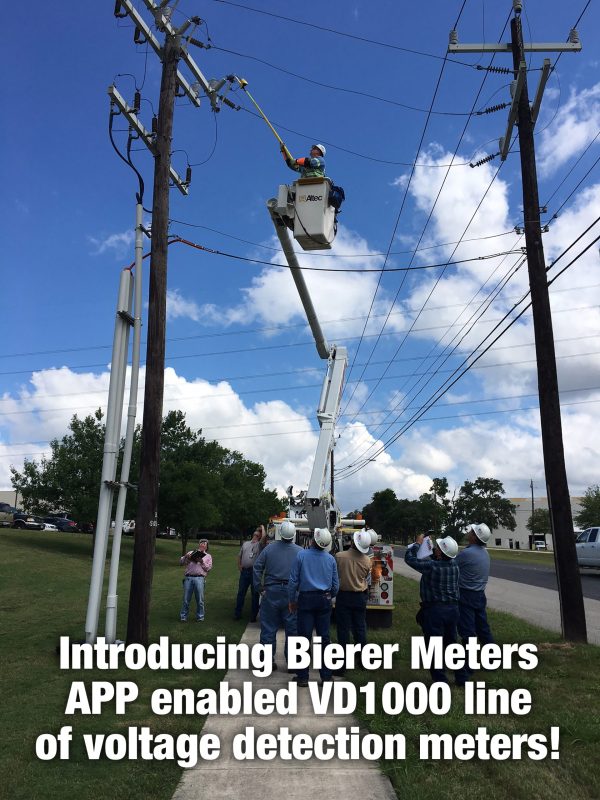 Bierer Voltage Detection Meters (Booth S4648)
Bierer & Associates has released its new app-enabled VD1000 line of voltage detection meters. This new meter enables the user to connect wirelessly to the meter and view the reading right there on their phone. It also allows the user to record their readings on the phone and gives them the ability to make annotations and notes or to simply tag their live-dead-live points. Further, once a recording is complete, the ability to share those recordings with another user via email is also available. All recordings have the GPS location of the recording available as well. With the recordings being able to be tagged with a pole identifier or work order number, users will have a record of all readings at a job site and can save them and read them later for any number of safety and job verification needs. https://bierermeters.com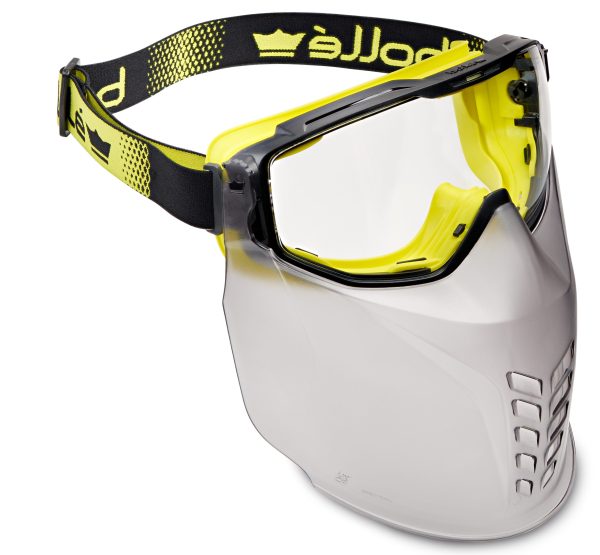 Bollé Safety Universal Goggle
The Universal Goggle provides optimum protection and comfort in all circumstances thanks to its ergonomic design. This innovative goggle – with its exclusive Platinum coating – is available in several versions, each adapted to a specific work environment to offer more peace of mind and efficiency for the worker. Equipped with Wave technology, the Universal Goggle adapts perfectly to each user's morphology, eliminating gaps without increasing pressure points, thus guaranteeing superior protection without compromising the user's comfort. To improve the environmental impact of the product, it has been specifically designed to be easier to recycle; it can be quickly disassembled to separate the materials from each other. www.bolle-safety.com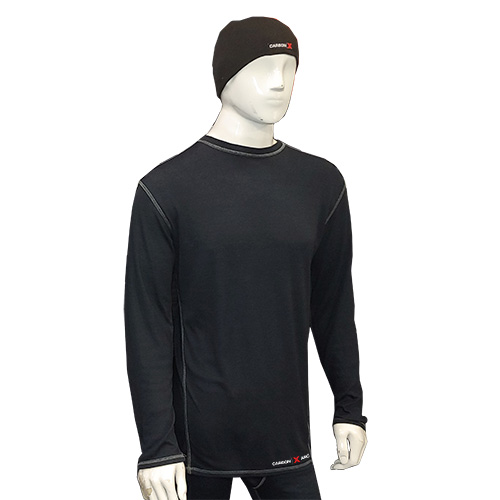 CarbonX Arc by TexTech Industries
Steelworkers, firefighters, race car drivers and many other professionals who routinely face thermal hazards in their extreme work conditions rely on CarbonX by TexTech Industries to provide ultimate protection and enhanced comfort in lightweight, flame-resistant personal protective equipment.

With CarbonX Arc, utility workers can be added to this growing list.

CarbonX Arc combines the brand's signature non-flammable protective properties with maximum comfort in defending against arc flash hazards. At 5 ounces, CarbonX Arc is one of the lightest-weight Hazard Risk Category 2 protective fabrics on the market. Engineered for NFPA 70E compliance, CarbonX Arc meets all the requirements of NFPA 2112 and easily exceeds the standards of ASTM F1506 with a 9.4 ATPV rating and a 10.7 TPP rating.

CarbonX Arc is constructed of a truly non-flammable, high-performance fiber blend that is optimized to protect against arc flash hazards as well as direct flame and extreme heat. It will not burn, melt or ignite, and it maintains its strength and integrity even after intense exposure. CarbonX Arc is soft to the touch, flexible and wicks away moisture.

CarbonX Arc solutions include arc flash-rated shirts, long-sleeve base-layer tops and full-length base-layer bottoms. A 6-ounce CarbonX Arc fabric is also available. https://carbonx.com/arc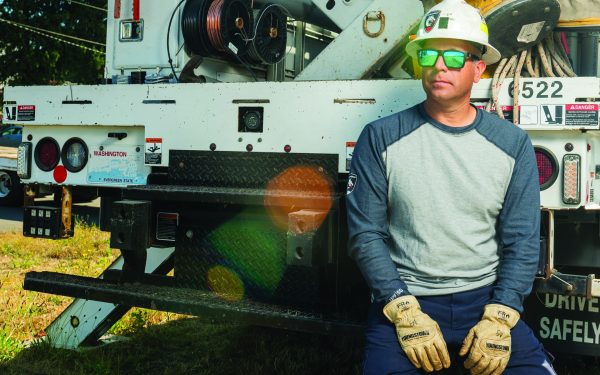 DragonWear Pro Dry Tech LS Shirt (Booth S3504)
Shield against the sun while staying dry and comfortable in this arc-rated CAT 2 UPF 50+ lightweight stretch long-sleeve shirt. Wear it as a base or outer everyday layer. Features include UPF 50+ rated sun protection; ideal for spring and summer work; lightweight CAT 2 shirt; four-way stretch for freedom of movement; anti-odor Silver Plus fabric technology; inherent flame and arc flash protection; and NFPA 70E CAT 2, 8.7-cal ATPV. www.truenorthgear.com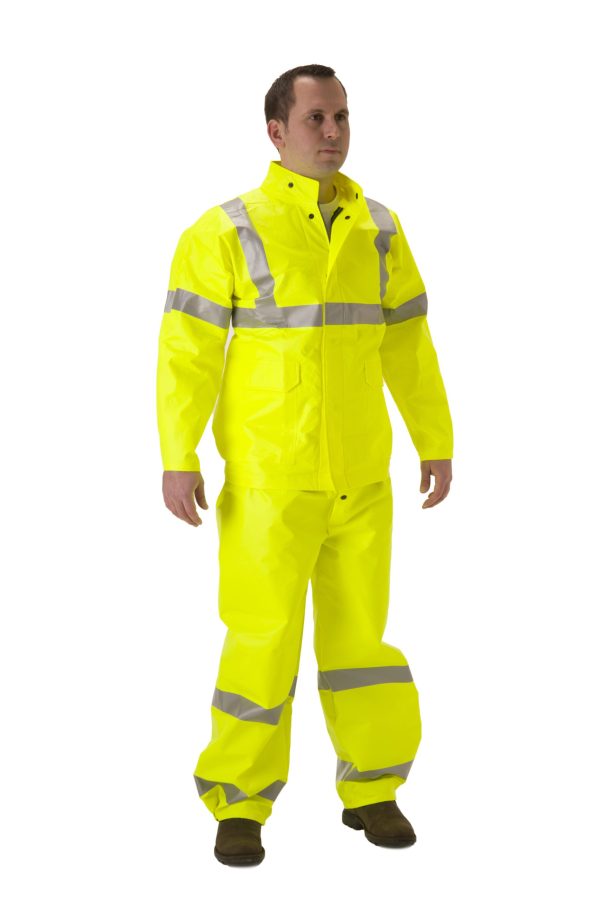 NASCO ArcLite Air
NASCO ArcWear products have been a reliable solution to the foul weather needs of utility companies across North America for more than 25 years. Now, NASCO innovation raises the bar yet again. ArcLite Air, designed to be the lightest-weight multi-hazard protective outerwear available, protects against both flash fire and electric arc. ArcLite Air is great for gas and electric utility companies. It meets the requirements of ASTM F1891 for arc flash protection, ASTM F2733 for flash fire protection and ANSI 107 for high visibility.
ArcLite Air uniquely addresses worker comfort by using a composite film with CCT Technology to make it 40% lighter than the lightest arc-rated product on the market. This eliminates PVCs, which store heat in the summer and make the wearer hot and uncomfortable. ArcLite Air is in stock and ready to meet the demanding work environment of gas and electric utility companies. https://nascoinc.com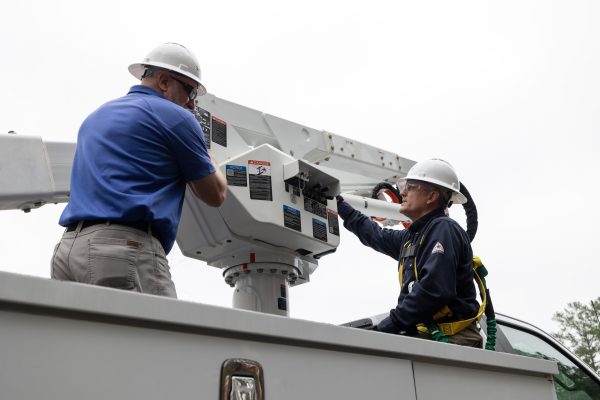 Altec Sentry Operator Training (Booth E134)
For nearly 20 years, Altec Sentry has helped employers train and certify Altec equipment operators on safe and proper operation. We are committed to your safety and believe that industry-leading equipment deserves industry-leading training. Altec Sentry offers a variety of instructor-led and online training courses for aerials, derricks and cranes. These OSHA- and ANSI-compliant courses aid in the fulfillment of employer training requirements. General training courses help employers meet the requirements for operator qualification when paired with familiarization and hands-on training. Altec Sentry also offers numerous familiarization courses covering basic safety and operation procedures for specific Altec units. Each course provides a record of training upon completion. For customers looking to take ownership of their safety program, Altec Sentry offers a train-the-trainer program. We will instruct a customer's safety liaison through training that they can then administer themselves to their organization's operators. Altec Sentry will also assist customers in documenting and maintaining records of employees who have completed training. www.altec.com/safety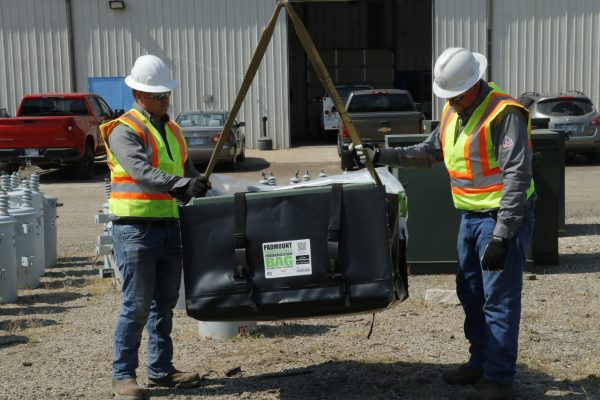 Andax Transformer Containment Bag (Booth S2819)
Andax Industries is proud to announce a new addition to the Transformer Containment Bag product line: the Pad Mount Transformer Containment Bag 095-BC (TCB-095-BC). The TCB-095-BC is a containment solution for leaking and non-leaking electric utility pad-mount transformers. It is an extremely strong, puncture-resistant containment solution for the prevention of leaks and spills during changeouts and transportation and can help prevent electric utility employee accidents and environmental damage caused by leaks and/or contamination. The TCB-095-BC includes a clear outdoor weather cap to allow for simple, safe, outdoor weather-resistant storage while also providing Department of Transportation compliance while transporting transformers. The TCB-095-BC is designed to provide complete access to the transformer manufacturer's lifting lugs, allowing for 100% OSHA compliance while lifting, moving and storing the transformer, thereby helping keep the line crew members safe. The standard Transformer Containment Bag sizes accommodate transformers of various sizes by use of adjustable height caps with straps and buckles. For example, the TCB-095-BC is 46 inches long by 36 inches wide with a variable height from 30 to 36 inches. Fast turnaround and custom sizes are also available to meet customers' exact needs for any size transformer. www.andax.com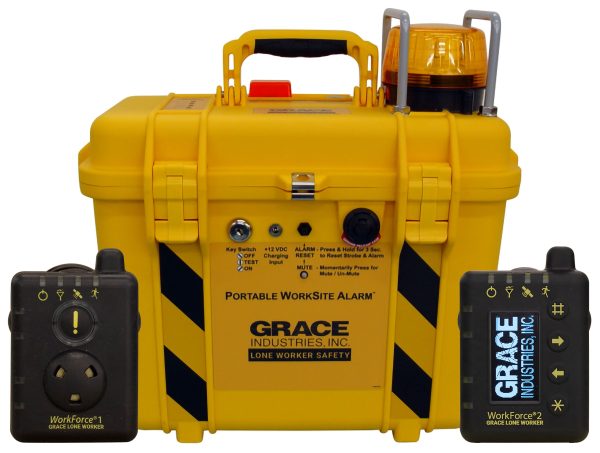 Grace Industries WorkForce (Booth S3407)
The new Grace WorkForce uses an advanced gyro/accelerometer to detect a worker's fall from heights and automatically transmits an emergency alert without any action required by the worker. WorkForce automatically transmits an emergency signal received by others, facilitating a prompt rescue.

A worker also has the option of immediately activating an emergency alert by pressing the WorkForce panic button, or WorkForce will automatically send an emergency alert when using the motion-sensing timer.

WorkForce can be used by anyone working at heights or alone. Common applications include utilities, construction, arborists, scaffold workers and wind farms.

WorkForce products can be configured to fit most applications, including fixed facility monitoring system packages that provide on-site indoor location, outdoor GPS mapping and advanced intelligent inputs and outputs for sending alerts via email and text message, or automatic telephone voice dialer. These systems can also integrate with satellite modems or existing fire, security or SCADA monitoring systems. WorkForce is compatible with all Grace Lone Worker advanced monitoring systems, helping employers satisfy OSHA's General Duty Clause. www.graceindustries.com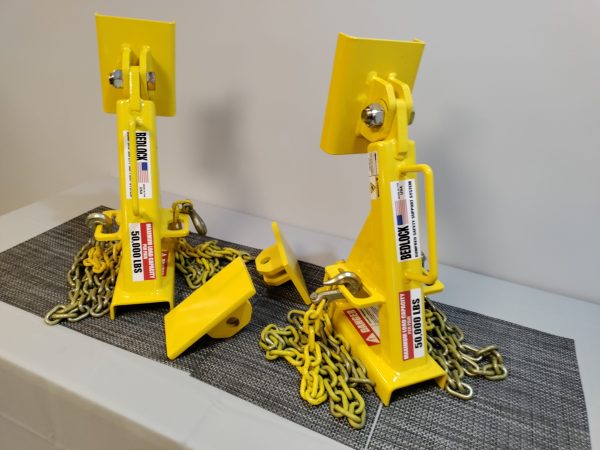 BedLock Dump Bed Safety Device System
BedLock Safety Products LLC is working hard to make your dump truck repair shops safer when doing routine maintenance or cylinder and hose change-outs. Our BedLock dump bed safety device system secures the raised dump box with two chains, two hooks and our exclusive double key slot retention plate. This system allows numerous ways to secure the bed in an upright position, eliminating the threat of a falling dump bed causing serious injury or death. https://bedlocksafety.com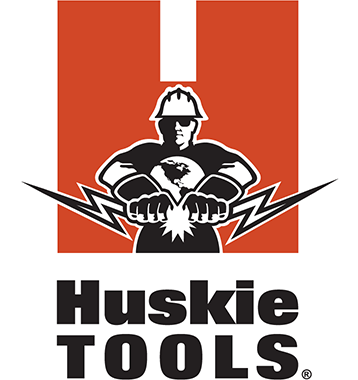 Huskie Parent Spartaco Acquires Ronin Revolution Corp. (Booths EH2310, S3631)
Huskie Tools has announced that their parent company, Spartaco Companies, has acquired Ronin Revolution Corp. Ronin is a manufacturer of battery-powered ascenders and climbing accessories used predominantly in telecommunications, power utility, arboriculture and military markets.
"We welcome the Ronin team and their innovative product line to the Spartaco family," said Nick Skrobot, Spartaco CEO. "Ronin's battery-powered ascenders are a great addition to our portfolio of tools that we believe will deliver game-changing results for our customers, enabling them to work safer, easier and more efficiently."
According to Bryant Bertrand, Ronin co-founder and CEO, "The Ronin team is excited to leverage the extensive resources available through Spartaco as we further expand accessibility to our powered ascenders. Together, we expect to provide even more value to our customers and end users. We have known the Spartaco team for quite some time and look forward to our partnership with them." https://roninpowerascender.com, www.huskietools.com
New 2023 Products to Watch
---
Kate Wade
Kate Wade is the managing editor of Utility Fleet Professional and Incident Prevention magazines. She has been employed by Utility Business Media Inc. since 2008.
---