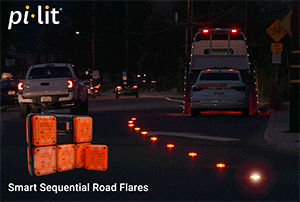 Smart Sequential Road Flares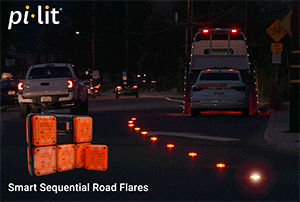 Pi-Lit's mission is to get you home safely each night. More law enforcement personnel, first responders, Department of Transportation workers and utility personnel are injured on the roadside than in any other aspect of their profession.
We use smart technology to design smart temporary traffic control devices that guide drivers around you. Our patented radio-linked network of LED flares are easy to use, bulletproof and come with a two-year warranty. They are safe to use with hazardous spills and can be used alone, atop a traffic cone or under a cone to light it up. The flares stow small and can recharge in a vehicle or via a wall charger.