Safety Glasses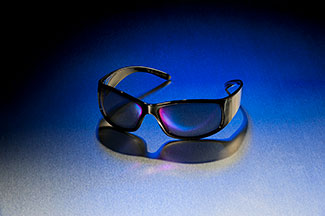 With so many activities requiring impact protection, workers want premium options that offer style, quality and comfort. Smith & Wesson Safety Glasses offer all that and more, protecting people during rugged activities while enabling them to exhibit their individuality both on and off the job.
For the outdoor enthusiast at work or at play, Smith & Wesson Safety Glasses also offer all-day comfort; edgy, contemporary designs; colorful frames; and a variety of lens options.
While safety glasses are essential, people shouldn't have to look and feel as if they are wearing eye protection. Smith & Wesson Safety Glasses are designed to fit people's lifestyles with just the right balance of protection, style and comfort.
Kimberly-Clark Professional www.kcprofessional.com