Lineworker Training Program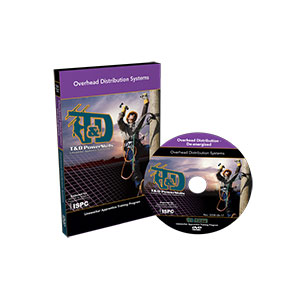 T&D PowerSkills is a comprehensive video- and workbook-based lineworker training program that focuses on safety-related work practices that lineworkers need to know. It is designed to help lineworkers be efficient and safe on the job whether they are doing overhead, underground, meter, transmission or substation work.
All T&D PowerSkills course units are arranged in a comprehensive curriculum. The curriculum is divided into 78 units that represent major components of lineworker career tracks. Important fundamentals are covered in Maintenance Basics, such as electrical safety and basic climbing skills. More advanced topics are addressed in Overhead Distribution, such as pole-top equipment replacement and transformer troubleshooting. Specialized training is offered in Underground, Transmission and Substations.
Each course unit includes one DVD or access to the video online via computer or mobile device, one instructor's guide and one student workbook. Customization for site-specific training is available upon request. Single courses, group packs or the entire program can be purchased.