Job Hazard Assessment Software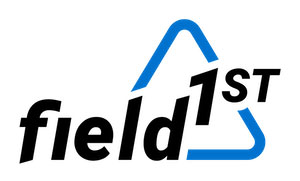 Field1st – an ongoing job-related risks and job hazard assessment software platform that is poised to bring daily safety defense training to the field – in partnership with Dominion Energy has officially launched version 2.0 of their platform.
Working hard to create a form-builder 2.0 version of their highly acclaimed platform, with customized forms, content and data sources accessible to users, Field1st is helping teams everywhere circumvent IT departments in a more seamless process.
Discovering that most organizations were hindered by internet access and limitations of how they collect data using their current technology solutions, Field1st bridges the gap to support proactive job safety measures by on-the-job leadership.
Field1st contains the following features: customize and deploy web and mobile apps with offline technology to capture and report on job hazards, mitigating work before it has begun; speed up the experience for crews who are required to document critical tasks; and provide efficient, just-in-time safety compliance resources during daily trainings.
Users of Field1st can access easy-to-use online forms with prefilled work order details, map locations and team member lookups. They also can access reports and submissions on any device, from anywhere in the world.