FR Neck Gaiter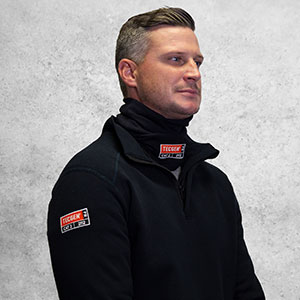 National Safety Apparel's TECGEN FR CAT 2 Neck Gaiter meets cold weather head-on.
Designed with lightweight, breathable fabric, the gaiter features a four-way stretch for added comfort and flexibility and can be modified from a neck gaiter to a headband, face mask, hood, beanie and more to adapt to the weather throughout the workday. Whether it's harsh sun, biting wind or bitter cold, this gaiter offers the protection you need.
In addition, National Safety Apparel's made-in-the-USA FR fabric will not melt, drip or ignite, ensuring your safety in the face of any hazard.