Defender Masks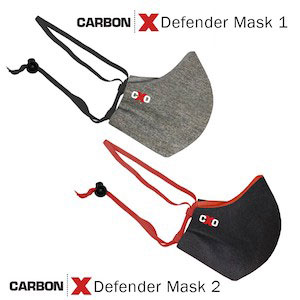 Your PPE is flame-resistant. What about your face covering?

Most face masks used in industrial workplaces are designed to either provide heat and flame protection or reduce the spread of COVID-19. CarbonX Defender Masks protect against exposure to thermal hazards and COVID-19 like no other face mask on the market.

The Defender Masks are constructed with the highest-performing and most comfortable CarbonX fabric blends. Like all CarbonX products, they are truly nonflammable and will not burn, melt, drip, ignite, shrink or char when exposed to direct flame or high heat. With an outer shell of CarbonX fabric and an interior layer of nonwoven filtration media, the Defender Masks are highly protective as well as comfortable and reusable.

These masks feature a moldable nose bar, soft-braided FR elastic that fits comfortably behind the head and neck, and fully adjustable FR straps. They can be customized with a company logo. Four different mask options are available. Contact Adam Mitchell at amitchell@textechindustries.com for additional information.