Blind Spot Detection System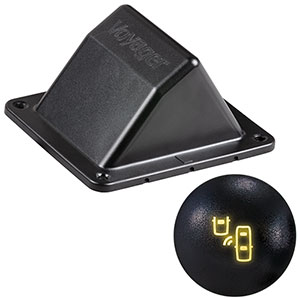 The Voyager VBSD3 Blind Spot Detection System is designed to increase driver awareness by bringing familiar automotive industry technology to the commercial vehicle environment. The newest addition to Voyager's line of sensor safety systems uses radar technology to detect vehicles and other obstructions in the blind zone of the vehicle as well as rear cross traffic.
When an object is detected in the blind zone, the driver will be alerted by an LED light beacon installed in the cab. In addition to this visual warning, an audible warning will sound if an object is detected in the blind zone while the turn signal is on. The Rear Cross Traffic Alert System will issue these same warnings when the vehicle is in reverse.
ASA Electronics takes pride in designing Voyager products that are durable enough for heavy-duty and commercial environments. The VBSD3 radar sensors are protected by a rugged, waterproof housing to weather the elements of life on the road.
ASA Electronics www.asaelectronics.com