Workforce Development Services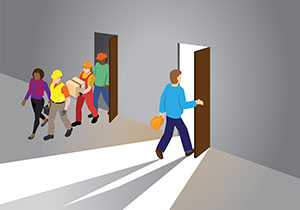 Okos Partners LLC and Crane Industry Services LLC have announced the launch of TradeUp, a collaborative partnership program providing workforce development services for employers seeking skilled craft professionals.
Employers who participate in the TradeUp program first receive an assessment of their skilled labor requirements to see how that aligns with growth goals and the company culture. TradeUp then assists with recruiting and placement, career development, and safety culture and leadership training for employers in construction, utilities, manufacturing, and ports and terminal logistics markets.