The Value of Safety Certification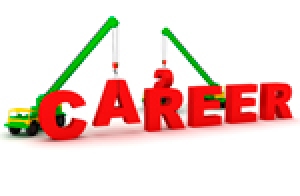 Certified. Qualified. Competent. What do these words mean and how are they interrelated? A customer of a utility contractor recently rejected an application from a safety professional who wanted to work on their project, stating he was unqualified. The safety professional had CSP certification and more than 20 years of relevant experience. He is obviously certified, and his experience arguably makes him competent, raising the question: Is it possible to be certified, competent and unqualified? During the same week, this contractor bid on another job that required a CSP on staff. So what, exactly, is the value of safety certification? The answer to that question obviously depends on who you ask, but what are the arguments?
Pros for certification include an increased salary and higher self-esteem for the individual; demonstrated knowledge and skills for employers when making hiring decisions; and highly trained and skilled safety professionals. Cons suggest companies are better off hiring individuals with specific skills and experience regardless of education and certification; employees can be demoralized or feel their jobs are threatened if they are required to take certification exams and fail; and that certifications simply cost too much.
You can search safety-related jobs on the Internet to see the value companies place on professional development and certification for safety professionals. For this article, I conducted a very simple study utilizing the first 10 jobs that appeared in a job search on www.ehscareers.com and the first 10 jobs containing the keyword "safety" in the job title on www.monster.com. For the purposes of this study, degree and certification requirements were categorized into required, preferred or not required.
The study concluded about half the positions required or preferred degrees and certifications, which is indicative of a trend in the safety profession – the transitioning of a safety professional, one who was promoted through the ranks from operations and served as an authority figure, to a formally educated and certified individual who serves primarily as a resource. Without a doubt, degrees and certifications give job-seekers an advantage over their peers.
Benefits of Certification
Outside of the hiring process, safety certifications for employees provide companies with consistency in training and work practices, increased confidence from customers, staff adherence to ethical standards, differentiation in marketing, and a standard for projects, promotions, salary increases and career road maps. Like an individual, the more certifications a company possesses, the better it looks on paper.
From an individual perspective, degrees and certifications equal money and open doors to a more rewarding and higher paying future. In its list of certification benefits found at www.bcsp.org/csp, the Board of Certified Safety Professionals quotes a 2003 salary survey conducted by the American Society of Safety Engineers that shows the average CSP earns about $17,000 more per year than peers without certification. That translates to $300,000 or more over the course of a career in safety. A related benefit is members-only access to job boards, training resources, discussion groups and networking opportunities. Less tangible is the personal satisfaction gained from certification along with demonstrated professional development and eagerness to learn.
The Power of Certification Maintenance
The benefits of safety certifications to companies and to individuals are not mutually exclusive. In order to continue a reputable certification, the holder must accrue maintenance points. Aristotle has been quoted as saying that the educated differ from the uneducated as much as the living differ from the dead. Keeping in mind that instruction ends in the classroom while education ends only with death, think about the benefits of certification maintenance points. They challenge an individual to go beyond the scope of their normal duties to attend conferences, conduct training and give speeches that aid in their continuing education. This keeps them abreast of changing regulations, theories and best practices that benefit them and their respective companies. As the saying goes, "In theory, there is no difference between theory and practice. In practice, there is." Accruing certification maintenance points demonstrates a safety professional is practicing their profession.
Whether you are looking at OSHA's voluntary guidance on effective safety and health management systems or just practicing good common sense, you understand the importance of training. Unfortunately, a lot of training programs focus on frontline workers, but overlook a key element – the person conducting the training. Certification programs train your trainers. Look at the makeup of the Certified Utility Safety Professional (CUSP) certification program offered by the Utility Safety & Ops Leadership Network (www.usoln.org): standards, hazard ID, incident prevention, leadership skills, human performance and operations. What utility company wouldn't want their safety professionals to go through a review course and become certified based on these areas?
In thinking about the value of safety certifications, it becomes clear these certifications benefit individuals who hold them while organizations have varying views on their value. I know, for example, of a company that requires professional development and certification for its safety personnel. This company encourages its employees to use certification acronyms in their signature lines. They have a direct competitor that will not let their employees use acronyms in signature lines, stating they are intimidating.
Keeping Morale Up and Costs Down
I believe it is safe to conclude certifications are extremely valuable for individuals and organizations. The preparation required for successful certification requires hours of studying standards, theories, best practices and safety literature. Review courses, workshops and certification maintenance provide continuing education to safety professionals in addition to holding them to a high standard of ethical conduct. Individuals benefit from potential pay increases and job opportunities, while organizations gain marketability and better trained and performing safety professionals.
Most important are the benefits to the frontline worker. Better trained certified safety professionals develop more effective programs and provide a higher quality of training. More effective safety and health management systems and training help workers go home safely each day, increasing morale and saving money for the organization.
The bottom line is that safety certifications benefit everyone. They are worth the time, money and effort they require. Safety isn't an option as it once was, especially in the utility and construction industries. Investments in certification from individuals and companies pay for themselves by improving safety performance and lowering costs.
About the Author: David McPeak, CHST, CSP, CUSP, director of career development at Pike Enterprises, has years of experience in electrical utility safety. He holds multiple certifications and was recognized in 2010 by the National Safety Council as a Rising Star in Safety. McPeak has also been recognized by the North Carolina Department of Labor for Outstanding Contributions to Apprenticeship. In addition to managing the StaySafe program, Pike's safety and health management system, he represents Pike on Task Team One of the OSHA Electrical Transmission and Distribution Strategic Partnership.
---
David McPeak, CUSP, CIT, CHST, CSP, CSSM
About the Author: David McPeak, CUSP, CIT, CHST, CSP, CSSM, is the Director of Education for Utility Business Media's Incident Prevention Institute (ip-institute.com) and the author of "Frontline Leadership – The Hurdle" and "Frontline Incident Prevention – The Hurdle". He has extensive experience and expertise in leadership, human performance, safety and operations. McPeak is passionate about personal and professional development and believes that intrapersonal and interpersonal skills are key to success. He also is an advanced certified practitioner in DISC, emotional intelligence, the Hartman Value Profile, learning styles and motivators. Reach him at david@utilitybusinessmedia.com.
---