Ratcheting Lineworker Wrenches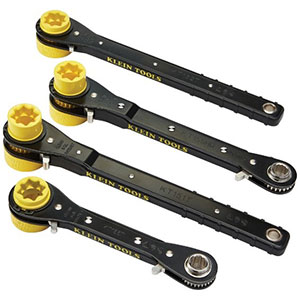 Klein Tools has introduced the next generation of wrenches for lineworkers, redesigned to improve durability and featuring fully integrated handles and non-slip grips for comfort.
The wrenches are up to 20% stronger than previous models. Additionally, the KT155HD and KT151T feature smaller gear teeth for shorter throws; the KT155T and KT155HD feature six sizes in one tool; and the KT151T and KT152T feature four sizes in one tool, plus tether holes for securing the tool.