Frontline Fundamentals: HP Principle Four: People Influence Each Other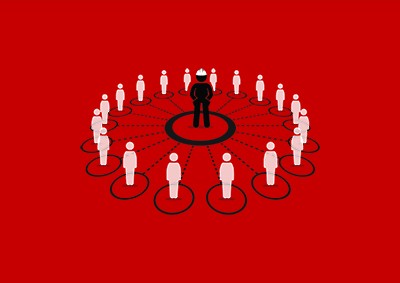 "That night in the city, when you thought I was the Special, and you said I was talented, and important … That was the first time anyone had ever really told me that, and it made me want do everything I could to be the guy that you were talking about." -Emmet in "The LEGO Movie"
When Emmet made this statement to Lord Business in 2014's "The LEGO Movie," he nailed human performance (HP) principle four – that people influence each other – and taught viewers of the movie some valuable lessons about how safety should be led. In this installment of "Frontline Fundamentals," I'm going to present some of those key safety leadership points, along with expected outcomes when HP principle four is properly applied.
Key Safety Leadership Points
HP principle four: People achieve high levels of performance based on encouragement and reinforcement given to them by leaders, peers and subordinates.
Encourage others: Believe in yourself and others; provide feedback, coach and mentor with the goal of achieving excellence; and have a positive attitude.
Reinforce desired behaviors: Don't assume because behavior is good that people will know it's good and repeat it; tell them it's good, why it's good and how it will benefit them to repeat it.
Minimize negative consequences: Punishment will generally get you compliance, but it's likely that compliance will only occur when someone is watching.
Expected Outcomes
Desired behaviors leading to desired performance: You will gain a better understanding of how performance (Performance = Behavior + Results) is being achieved.
Together Everyone Accomplishes More (TEAM): Individuals and teams will become more aligned, motivated, self-selecting and self-policing.
Increased communication: You can expect more reporting of near misses and good catches, mutual understanding during work planning and execution, and workers stopping when they are unsure.
Better morale and retention: When people work in an environment where they have opportunities and feel valuable and appreciated, they are more satisfied and more likely to stay.
Focus on What You Want
Now, look at the agenda for a typical safety meeting. It consists of incident reviews and measurements such as incidence rates. Next, flip through a safety manual. What do you see? Are there more "thou shalt nots" telling you what not to do, or did you find work methods detailing the correct way to do things? When the results of observations are shared, is the focus on desired behaviors or deficiencies?
Please understand my intent is not to suggest we shouldn't do these things; my intent is to suggest we should focus more on what we want. That means more talk about desired behaviors rather than incidence rates. It means spending more time in safety meetings and training, demonstrating the right way to do things, rather than explaining what not to do. During a pre-job briefing, could we plan work around the best that could happen (positively controlling your work and work environment) versus the worst that could happen (preventing injury and damage during an incident)? Could we finish work with an after-action review and spend time on what went well?
Here's another way of saying that: We spend the majority of our time and effort in safety on exactly what we don't want – incidents and injuries. There is a certain value in learning lessons from past incidents to prevent recurrence, but there is more value in incident prevention by putting the focus on what we do want – desired behaviors achieving desired performance. For example, if I'm teaching a kid how to play basketball, it's much more effective to teach him or her how to dribble than to teach the kid not to double dribble.
How many times have you watched in horror as your favorite sports team blew a big lead and lost the game? Why did it happen? There comes a point when the team shifts from winning to not losing. Use HP principle four to change workers' mindset from not getting hurt or avoiding injuries to working safely and protecting themselves and others. If I swing a golf club with the thought of not dropping my right shoulder, guess what happens? What if I swing with the thought of keeping my shoulders level?
In the book "Bringing Out the Best in People: How to Apply the Astonishing Power of Positive Reinforcement," author Aubrey Daniels writes, "The organization is perfectly tuned to get the performance it receives from the workforce. All human behavior, good and bad, is reinforced, whether by immediate consequences or by past experience. A behavior is reinforced by the consequences that an individual experiences when the behavior occurs."
Stop trying not to lose and instead start winning at safety by encouraging others and using positive, immediate, certain and significant consequences to reinforce desired behaviors.
About the Author: David McPeak, CUSP, CET, CHST, CSP, CSSM, is the director of professional development for Utility Business Media's Incident Prevention Institute (www.ip-institute.com). His experience includes operations management, safety and training roles. McPeak holds multiple safety and training certifications and has received numerous awards. He also has served as chairman of Task Team One of the OSHA ET&D Partnership, as a member of Incident Prevention's editorial advisory board and as a member of the North Carolina Apprenticeship Council. Reach him at david@utilitybusinessmedia.com.
About Frontline: The Frontline program provides interactive, engaging classroom training that empowers employees to become better utility safety leaders. Subject matter experts facilitate the learning process and cover four areas – safety leadership, incident prevention, human performance, and standards and operations – critical to safety success. Visit www.frontlineutilityleader.com for more information.
*****
Webinar on HP Principle Four: People Influence Each Other
September 19 at 3 p.m. Eastern
Visit www.frontlineutilityleader.com for more information.
Leadership Development, Frontline Fundamentals
---
David McPeak, CUSP, CIT, CHST, CSP, CSSM
About the Author: David McPeak, CUSP, CIT, CHST, CSP, CSSM, is the Director of Education for Utility Business Media's Incident Prevention Institute (ip-institute.com) and the author of "Frontline Leadership – The Hurdle" and "Frontline Incident Prevention – The Hurdle". He has extensive experience and expertise in leadership, human performance, safety and operations. McPeak is passionate about personal and professional development and believes that intrapersonal and interpersonal skills are key to success. He also is an advanced certified practitioner in DISC, emotional intelligence, the Hartman Value Profile, learning styles and motivators. Reach him at david@utilitybusinessmedia.com.
---