Fall Suspension Alert Products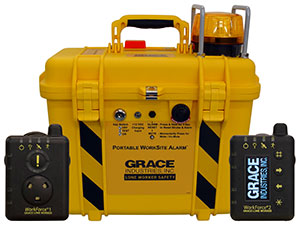 Grace Industries has introduced a new line of lone worker fall suspension alert notification products for people who work at heights.
The new Grace WorkForce uses an advanced gyro/accelerometer to detect a worker's fall from heights and automatically transmits an emergency alert without any action required by the worker. Additionally, a worker has the option to immediately activate an emergency alert by pressing the WorkForce panic button. There also is a third means of an emergency alert via automatic activation when using the self-contained motion-sensing timer.
WorkForce can be used by anyone working at heights or alone. Common applications include utilities and construction work.
Grace Industries www.gracefallsafety.com