Eyes on the Wire: The Year of Actively Caring
Power Delivery leaders and supervisors at Georgia Power are working on initiatives to increase their time in the field and demonstrate active caring. However, as they work through managing meetings, to-do lists, deadlines and time constraints, finding time to be in the field can be difficult. As Power Delivery works to meet this challenge, Georgia Power has implemented an innovative idea and tapped into a reliable and obvious resource.
"We looked at bringing in safety specialists but realized the best thing to do was to see if retirees who were familiar with the jobs and who knew what they needed to look for might be willing to come back to work," said Clarence Spencer, a Georgia Power safety and health supervisor.
As part of the company's new Eyes on the Wire program, more than a dozen Georgia Power retirees have pulled their work shirts from their closets and laced up their work boots to go back into the field – to share their 500-plus years of combined experience and help to empower the new wave of lineworkers.
"Lineworkers have no easy task and are proud to call themselves a lineman or linewoman, so what better way to instill that pride than to have them spend time in the field with the lineworkers who are just joining the force?" Spencer remarked. "Rather than bringing in contract help, we decided it was worth calling recently retired supervisors and line crew personnel who were very familiar with the work, our processes and our culture."
Fifteen retirees are back at work – 14 in the field and one analyst who is monitoring the data that's being collected. And after a few short weeks in the field and looking at the data, the findings confirmed what safety leaders already knew.
"The findings weren't new or a surprise," said Mike Middleton, Georgia Power's director of safety and health. "Through our leadership's commitment to utilizing STEP – Safety Through Everyone's Participation, which is our behavior-based safety observation program that leverages observations, conversations and data collection to predict risk areas – and other data, we knew where the issues were, and this Eyes on the Wire program confirmed where the issues were."
Closing the Experience Gap
In 2021, three Georgia Power employees were sent to a burn center, and one employee was sent to a burn center in 2022.
"Our teammates perform safety-sensitive work every day, and it involves a lot of risk," Middleton said. "We knew where our risks were – arc flash, hoisted load, line of fire, fall from heights and release of energy – and our leaders were trying to get into the field, but we had to step up our game. Our data was trending in the wrong direction. We realized we needed to prioritize and pay attention and close the experience gap."
Despite some negative feedback and concerns at the beginning, current lineworkers and Power Delivery personnel came around to having an extra set of eyes in the field.
"The Eyes on the Wire retirees aren't policemen; they are literally an extra set of eyes on the hazards," Middleton said. "They are 100% focused on the work – there to explain the hazard, explain the best practice. They have no distractions of meetings or calls coming up; they are 100% focused on being there."
Together, these 14 field retirees have over 500 years of experience. They are charged with spending a whole day in the field – literally keeping their eyes on the wire, being present at the site when crews arrive, taking part in job safety briefings and spending quality time in the field. They don't have any distractions, and most importantly, they want to be there.
"I was so impressed that everyone I talked to was willing to come back – to think that they recognize that the amount of experience we lost when they retired could really add value and to realize what the cause was for, that it was worth their time to be able to make an impact to help younger or less experienced employees go home the same way they came to work that day," Spencer said.
According to Fran Forehand, senior vice president of power delivery for Georgia Power, "I think this is a testament to how committed our workers are – to both future workers and to safety. This is getting to be a popular job; it's currently a part-time opportunity, but more than half the retirees want to work 40 hours. But this isn't about the money to them or to Georgia Power; it's about making a difference."
Safety Benefits and More
The Eyes on the Wire program has done more than provide the obvious safety benefits. It has instilled a sense of camaraderie, friendship and tradition among employees.
"Workers have fostered a trusting relationship," Spencer said. "The retirees are well-respected among their peers and current employees, and if everyone can recognize we're all on the same page – to make sure we get everyone home safely – people will open up and be receptive to what the retirees bring to the table. They're not giving work directions, just observing, sharing stories, talking about their close calls and what they experienced in their 30- to 40-year careers."
Forehand said the biggest takeaway is "that our employees recognize the fact that our company actively cares enough for us to provide funding to bring in the resources to make sure they get home safely every day and be able to help them. The company thinks enough of our employees to invest in our retirees to help the next generation of workers."
"I'm really proud of both the Safety and Power Delivery teams for being proactive about safety and for being open to trying a new approach," said John Cornelius, vice president of power delivery. "The Eyes on the Wire program has protected five lives from arc flash/electrical contact, and those are lives – our brothers and sisters – not statistics."
In 2022, more than 540 at-risk behaviors were reported by the Eyes on the Wire group, and the program will continue in 2023 as Georgia Power safely works to champion its customers.
"Safety first is our number one value at Georgia Power – period," Middleton said. "We have themed 2023 as the Year of Actively Caring because we know that safety is about the hearts and minds of our teammates who perform safety-sensitive work every day. I'm so grateful for our retirees, who built the foundation of our company. They epitomize, model and remind us all of the importance of leading ourselves, leading others and leading for a safer tomorrow."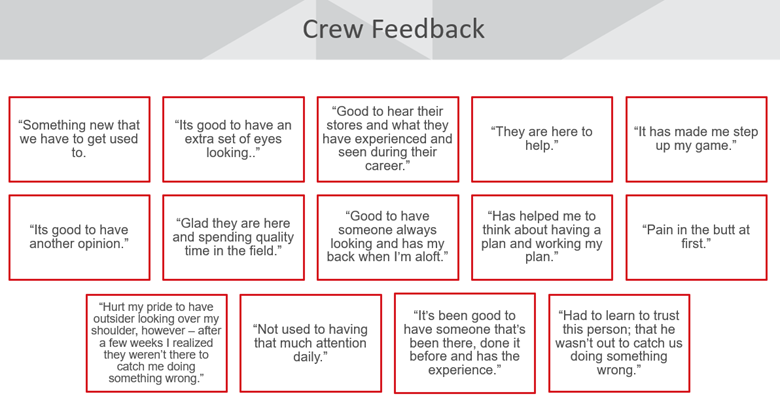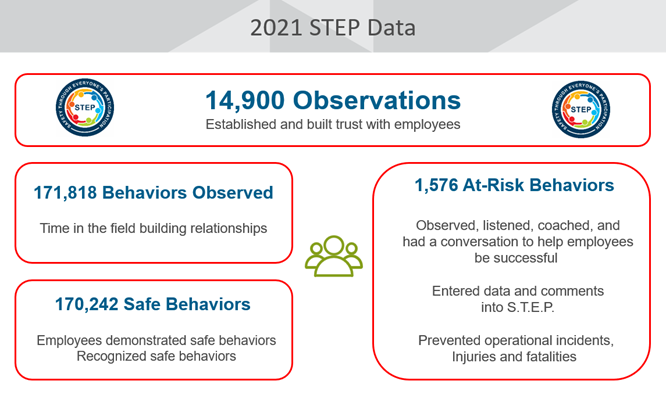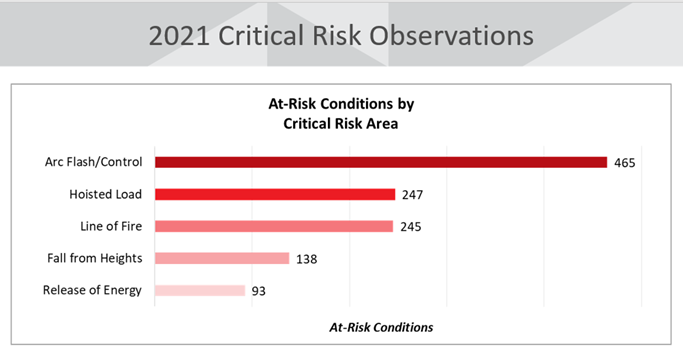 About the Author: Addy Apesos is a member of Georgia Power's Corporate Communication team. She provides executive and internal communication support for company leaders, key stakeholders and various business units. 
Featured, Safety Management, Worksite Safety
---
Addy Apesos
About the Author: Addy Apesos is a member of Georgia Power's Corporate Communication team. She provides executive and internal communication support for company leaders, key stakeholders and various business units. 
---