Establishing a Comprehensive Ergonomics Program During a Pandemic
Austin Energy is the electric utility provider for the rapidly growing city of Austin, Texas. This community-owned, not-for-profit enterprise of the City of Austin employs approximately 1,100 office-based and 600 field-based employees. Employee safety, health and wellness have always been a top priority, and in 2019, Healthworks Ergonomics – the company I co-own – was hired to develop a comprehensive ergonomics program to complement Austin Energy's existing initiatives.
This program would provide proactive injury prevention for office and field employees. Education, risk assessments and an early intervention program were included in the project, and after finalizing our action plan with the leadership team, we were excited to get started.
Then COVID-19 hit.
All of the utility's office-based employees were sent home to work. Field-based employees – essential workers – carried on with their usual tasks. All nonessential activities, like developing an injury prevention program, were put on hold.
Maintaining Momentum
While adjusting to the emerging reality of the pandemic, everyone working on this project felt strongly that we did not want to simply hit the pause button and lose our momentum. The challenge was to figure out how to adjust our plans without compromising quality.
This project was initially set up in six phases:
1. Understand the issues and concerns of stakeholders and set goals.
2. Identify high-risk areas:
-What jobs are the most physically demanding?
-Where are injuries occurring?
-Where are people missing work for medical appointments?
3. Conduct risk assessments in high-risk areas and make recommendations for short- and long-term improvements.
4. Provide individual evaluations, job coaching and early intervention as needed.
5. Develop injury prevention training for employees.
6. Provide a written program, including policies and procedures.
After regrouping, we decided to start by tending to the needs of the office-based staff. Life had changed overnight. There was no time to plan for ergonomics before employees set up home offices. Everyone did the best they could with what they had, and the focus was on keeping the organization running. Unfortunately, this meant that many people were working at a dining room table, from their couch, or even using lawn chairs and card tables.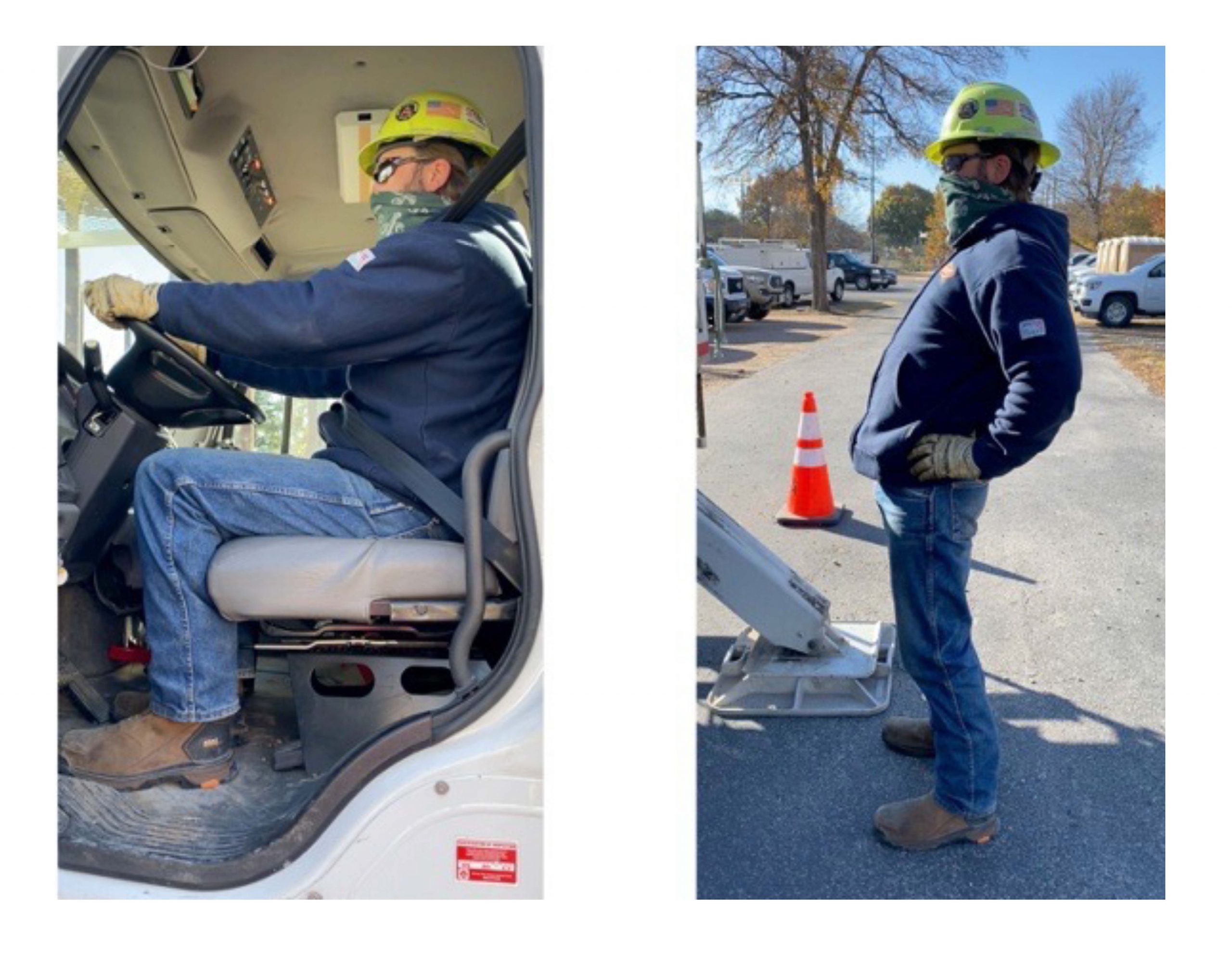 As weeks turned into months and we all came to terms with the fact that we'd be at home for a long time, we knew that employees needed help to improve their home offices. We could only imagine how many people were starting to notice the physical effects of an ergonomically less-than-ideal workstation.
We had a comprehensive training program available online already. We could teach people how to adjust any chair, position any number of monitors and operate standing workstations. But what people needed was to figure out how to work with what they had at home.
So, we developed training to address the kinds of issues people face when working from home. Working at the dining table? We demonstrated how to use cushions, boxes, pillows and stacks of books to improve their postures.
For those working on a couch, we showed them how to make their own lap desk with cardboard and duct tape. We showed them how to take cushions from the couch and use them for back support when sitting or for leg support when lying on the couch. We showed them how to make safer standing workstations at the kitchen counter and taught them to take movement breaks often.
There was no access to a professional video production team. But we knew we needed to help people quickly, so we shot video in our homes, on our couches (with our own pets photo-bombing our work). In the end, the organic nature of the content was very realistic and right in line with the spirit of the times.
We were able to promote the training program on Austin Energy's internal website. We added short video snippets to the webpage and provided downloadable guides. We gave people tips for shopping for chairs, desks and accessories and offered virtual evaluations to those who completed the training but still had problems or discomfort.
Perhaps one of the most important things we did was communicate to the employees that help was available and they didn't have to work with discomfort.
Resources for Field-Based Employees
Next, it was very important to Austin Energy to make resources available to their field-based employees. The need for education, training and prevention programs had been there for quite a while, and even in a pandemic, we didn't want to delay.
The first thing we did was talk through the current issues:
• What ergonomic risk factors are already known?
• Are there any current injury cases?
• How open are the employees about reporting injuries or discomfort?
Next, we reviewed the existing resources:
• What training already exists?
• What wellness benefits are available?
• What safety initiatives could ergonomics be integrated with?
Then we talked to managers about what issues they noticed and what they thought was really important.
Because in-person and on-site work was limited, it became clear that the best use of time was to start by developing employee training programs. Everyone knows that training can be boring, irrelevant, easily forgettable and basically ineffective. We were dedicated to making sure that didn't happen with this new program.
Our goal was to design ergonomic training in two phases. The first phase focused on the development of a foundational training program that would apply to all employees. Then we would develop job-specific training.
Healthworks' Foundations in Ergonomics class covers common ergonomic risks such as awkward working postures, contact stress, and repetitive or forceful activities. We wanted the photos and videos to feature real Austin Energy people doing real work. But because we initially couldn't go on-site, we had to improvise. We scoured the Austin Energy website, blog archives and news for images of Austin Energy utility workers who demonstrated the concepts we were teaching. We planned to develop the training with these images and later replace them with updated on-the-job photos.
The training also needed to be flexible enough to deliver in different ways and accommodate different learning styles. It would be used during new hire training, safety moments, tailgate talks and as required safety training. We developed it so that it could be taught as an in-person workshop or taken independently as e-learning. Our e-learning course content was created with both visual and auditory learning in mind. Additionally, the courses consist of individual training topics so that if time is limited, you can simply use one lesson or even part of one lesson.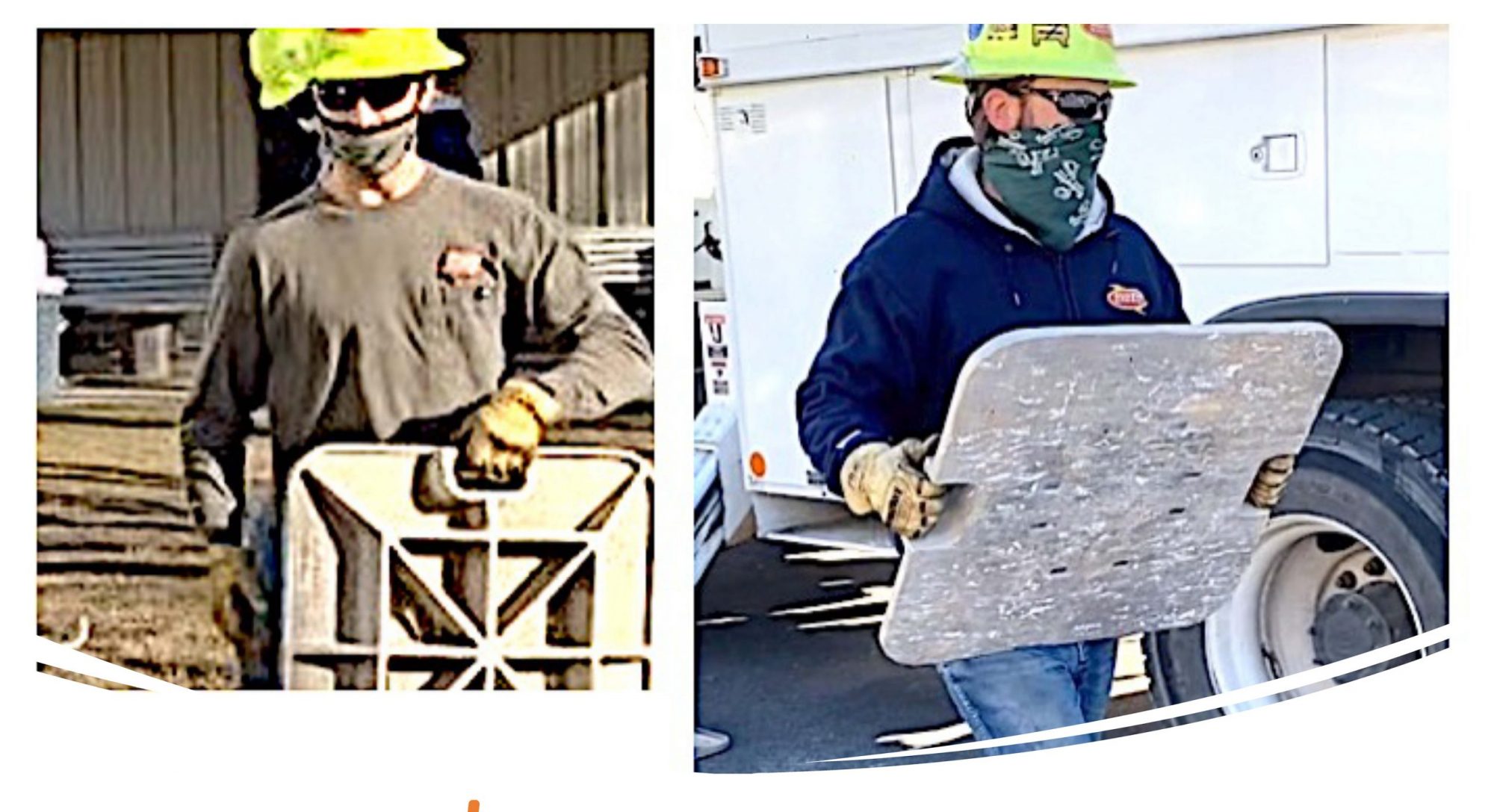 A Focus on Messaging
Perhaps the most important thing about the training is the message. Here is what we did not want to hear from employees: "Teach me proper lifting? Heard it a thousand times. Doesn't work for what we do."
Instead, our message is to first focus on identifying work tasks that are hard on the body. Then consider three things: technique, neutral posture and recovery (TNR). We use the TNR acronym throughout the training and include it on posters, in web content and in safety moment materials.
This is how we teach people to use this concept:
1. First, can you perform the task with a better technique? Better technique simply refers to the way the work is being done. It could include using the right tools, working in the best positions possible, or taking breaks from heavy or repetitive work.
2. Then think about how far from a neutral posture you must work. The further away from a neutral posture you are, the more stressful the work is to your body. As much as possible, bring the work closer to neutral.
3. Finally, use recovery positions and exercises. Some job tasks simply cannot be done another way. We teach people to recover from these tasks by using positions, stretches or exercises that help undo the work that was just being done. For example, if you have been working with your hands overhead for several minutes, resting your arms by your sides, swinging them or performing a few backward shoulder rolls can help relieve the fatigue and tension of the muscles that were just used.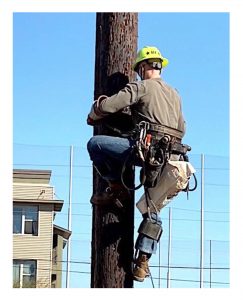 Conclusion
Before finalizing our training, we shared a beta version of it with various people to ensure that the message is clear, the platform is user-friendly, and the content is engaging. From safety officers to supervisors and other employees, we asked for feedback and implemented their suggestions.
Although this project didn't start the way we'd anticipated, all of us on the project team are happy with the end result and look forward to developing the next parts of the program. Our next steps will be to conduct risk assessments for field-based jobs and in-person evaluations for both the office and field, and we will also begin planning the early intervention program.
About the Author: Lisa Harris is a licensed occupational therapist who has specialized in ergonomic consulting for over 20 years. Her passion is helping employers develop custom ergonomics programs. Harris is a co-owner of Healthworks Ergonomics, a consulting firm serving both industrial and office-based clients. Reach her at lisa@healthworksergo.com.
Establishing a Comprehensive Ergonomics Program During a Pandemic