Anti-Fog Gel for Eyewear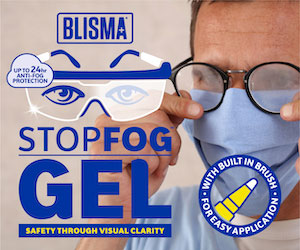 Blisma has released StopFog into the U.S. market, and it could not come at a better time. StopFog is an anti-fog gel in a tube that comes with a built-in applicator brush and supplied microfiber cloth. This easy-to-apply product is simply dabbed on and buffed off, providing 24-hour clarity on any fogged-up eyewear.
Are you having problems with your eyewear fogging up during the pandemic? Keep wearing your mask, apply some StopFog and see clearly once again with the latest technology in premium anti-fog protection.