Traffic Safety for Lineworkers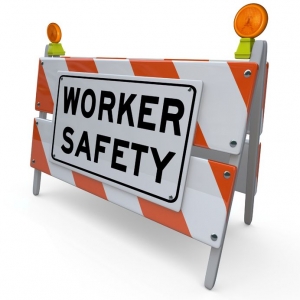 One of the most dangerous tasks lineworkers perform has nothing to do with heights or electricity. Thousands of people die in the United States each year due to traffic accidents that occur in street and highway work zones, and there are always some lineworkers numbered among those fatalities. These accidents are violent, tragic and almost always preventable. The following Tailgate will provide you with information you need to know to keep yourself and your crew safe in work zones.
This may sound counterintuitive, but when you are setting up to work next to or perhaps in a street or highway, quite possibly the most important safety steps you will take that day – regardless of voltages or pole configurations – are the steps related to controlling traffic flow around your work zone. Diligence in designing and setting up your work zone can save your life, the lives of co-workers and the lives of motorists. And don't be lulled into a false sense of security by low-speed traffic areas. First, people commonly ignore speed limits, so that 25 mph zone is rarely going to see cars moving that slowly. Second, vehicles weighing thousands of pounds are inherently deadly when they are in motion, even at low speeds. Granted, traffic zones in high-speed areas will need to be larger and more sophisticated, but do not shortcut your preparation in low-speed areas. Someone could pay a very high price.
Precautions and Strategies
Below are some proven precautions and strategies that can help keep your crew safe when you must set up traffic control work zones:
• Don't work on the street if you don't have to. The best way to control a hazard is to never be exposed to it.
• If it is possible to schedule work during off-peak traffic hours, this also will reduce your exposure.
• More is better – more signs, more cones, more barrels, more flaggers and so on.
• Longer transition zones, such as when you have to close a lane, allow drivers more time to see you and to merge. Short transitions create real problems for both drivers and workers.
• Yellow caution, strobe and other flashing lights are much better at alerting traffic to your presence than cones and barrels alone.
• Stage your trucks so that you have as much of a buffer between you and approaching traffic as possible. Put your derrick truck at the back of your column as a barrier if it's not being used. It is very unlikely that a driver will be able to run through or past it and into your crew. For recommendations when using trucks as barriers, see Chapter 9 of the American Association of State Highway and Transportation Officials' Roadside Design Guide.
• Always be aware of the boom swing on your bucket truck. Keep that lower boom as high as possible to keep it from swinging into traffic. If it has to stay low to accomplish the task, you are going to have to divert traffic around it using an observer, devices, flaggers or possibly both.
• Don't set up a sign at the entrance to a subdivision and think that you have done your due diligence for traffic control. You need signs where you are working as well as cones and possibly other controls. Failure to do so puts your crew and drivers at unnecessary risk and creates additional liability for your company.
Other Safety Resources
The above list is far from exhaustive, but it gives you a good place to start when you prepare for your job briefings each day. It also is important that you or someone within your company be familiar with state and local laws governing working in traffic zones and setting up traffic control. Even local laws can vary greatly, so crossing from one city limit into another can change everything. One useful way to avoid violating any of the myriad laws you will have to obey is to hire third-party traffic control providers. Many companies utilize their services when they must work in high-speed or high-traffic areas. They are knowledgeable about local laws, have all the necessary equipment and are strictly focused on controlling traffic, not dividing their attention between traffic and line work. Keep in mind, however, that using a third-party traffic control provider does not mitigate the liability of the crew in the work zone. At a minimum, employers should train their supervisors about proper work zone rules for the state they work in.
Finally, every state as well as the federal government has a department of transportation website that is stocked with useful safety information about how to control traffic in work zones. Use their knowledge to supplement the list above. For federal guidelines, visit http://safety.fhwa.dot.gov. By far one of the best sites in operation is www.workzonesafety.org, a clearinghouse of work zone safety. If you can't find what you're looking for there, it probably doesn't exist.
About the Author: Mike Caro, CUSP, is enterprise director for HSE support at Willbros Corp. He has 17 years of experience as a lineman and nearly eight years of experience as a safety professional. Caro is a board member of the Utility Safety & Ops Leadership Network and serves on the national leadership committee for the Utilities Practice Specialty of ASSE.