Learning Leadership: The Leadership Paradigm Shift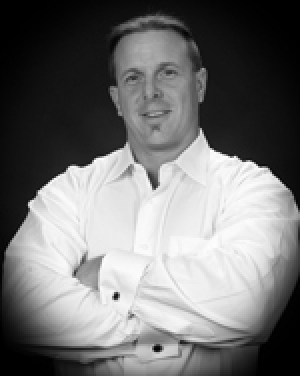 When you are the one held most responsible, you must learn to manage efficient workflow, processes and outcomes. You do not manage people – you lead them, either effectively or ineffectively. In today's competitive marketplace, you will be judged and evaluated on how you do both.
If your ambitions are to move up the ladder to take a leadership position, or if you have found yourself already there, you must understand how to manage processes and lead people and discipline yourself to do just that. It is the combination of managing and leading that creates long-term results and the ability to adapt to a changing market.
Paradigm Change
As you continue to learn new skills about leadership, it's important to reflect on how you have been managed. What behaviors were you taught from your supervisors? Chances are you learned an old business model that no longer applies. This is important to recognize because what is required of you today may not have been demonstrated by those people who managed you in the past.
The old business model is often referred to as "command and control" and was in effect well before the days of OSHA. My father was a lineman for Public Service Indiana in the 1960s – back when an energized restoration was called a suicide mission – and this business model was driving the U.S. economy prior to that. In fact, command and control dates all the way back to the 1800s during the Industrial Revolution. The business model was designed based on two simple principles:
• A few people at the top know what's going on.
• Everyone else at all organizational levels shouldn't think, but should just do what they're told.
If these principles sound familiar or make sense, you must unlearn them.
Do More, Do Better
This article discusses in very general terms the specific behaviors and situations you may have experienced when working with your former leaders. In order to be successful in your own leadership career, you need to recognize that you must do better and learn to do more because, since you are the one held responsible, more is expected of you.
Command and control still exists. However, this old business paradigm has an extremely low survival rate in today's competitive marketplace. A newer business model that demonstrates success and longevity is one that embraces human capital – people, even the difficult ones.
In the early 1990s I was part of a leadership course conducted for a high-profile manufacturing group. There were 50 people in the class and the average age of the participants was 42. One gentleman who had worked for the company for 45 years stood up to talk about his loyalty to the organization. He had worked for this company his entire career, something rarely seen today. He said that one day in the late '60s, in the very plant we occupied the morning of the leadership course, he asked to use the restroom. His supervisor responded, "Go, but if you go, do not come back."
Let the Past Shape the Future
This is a humbling lesson from the past that demonstrates a type of behavior that is no longer acceptable. Use this example as an opportunity to think about specifics from your own experience. What have you taken away from being managed and led by others? How do you picture yourself as a leader? How will you seek opportunities to lead others?
When you reflect on your past, you must learn to realize and accept that you are now being called to a new level of responsibility that has been placed upon you as a direct result of the paradigm change. You are now responsible for understanding a successful business model employing human capital.
Being a successful leader today requires the ability to learn and adapt faster than business can occur. Personal value – your skills and abilities – has now become the focus as it pertains to human capital and those in management and leadership positions. Increasing your personal value increases your value in the marketplace. If you improve your ability to effectively deal with people both personally and professionally, you will have more value throughout your career.
Managing the Process
Most everything done in the utility industry is driven by process. There are employer processes and procedures, government processes and procedures, and step-by-step processes and procedures for nearly every task performed from start to finish. We are conditioned to follow the rules.
Processes have been defined and refined over the years to achieve efficiency. It's likely you are a subject matter expert regarding your knowledge and understanding of these processes and can manage most with favorable results. However, there is no step-by-step best practice approach to leading people. We can teach and study effective leadership, but in the end you must seek opportunities and develop new skills to understand people.
Leading through Emotional Intelligence
There are many leadership studies, books, classes and theories that will help you understand leadership and impact your ability to positively affect behavior in others. One thing I've learned during my 20 years of career experience is emotional intelligence. I continue to strive to become a better leader for myself, my family and my business. Emotional intelligence is something I practice, study and preach in my personal and professional pursuits. Given recent advances in science, now we also have an industry – neuroscience – that supports the instruction of emotional intelligence.
Learning and understanding the principles of emotional intelligence will serve you in your professional career as well as in your relationships with other people in your life. The skills and abilities you learn through emotional intelligence are transferrable.
Listed below is a generic framework of the five core competencies of emotional intelligence. You will notice three personal competencies and two social competencies. This model clearly illustrates the personal responsibility you must take to develop new skills and behavior. From there, the social competencies relating to family, friends and work groups can be developed.
As you strengthen your emotional intelligence, you will make wiser decisions in the moment when it comes to dealing with people and situations.
Personal Competencies
1. Self-Awareness
• Emotional awareness: Recognizing one's emotions and their effects.
• Accurate self-assessment: Knowing one's strengths and limits.
• Self-confidence: Sureness about one's self-worth and capabilities.
2. Self-Regulation
• Self-control: Managing disruptive emotions and impulses.
• Trustworthiness: Maintaining standards of honesty and integrity.
• Conscientiousness: Taking responsibility for personal performance.
• Adaptability: Flexibility in handling change.
• Innovativeness: Being comfortable with and open to novel ideas and new information.
3. Self-Motivation
• Achievement drive: Striving to improve or meet a standard of excellence.
• Commitment: Aligning with the goals of the group or organization.
• Initiative: Readiness to act on opportunities.
• Optimism: Persistence in pursuing goals despite obstacles and setbacks.
Social Competencies
4. Social Awareness
• Empathy: Sensing others' feelings and perspectives and taking an active interest in their concerns.
• Service orientation: Anticipating, recognizing and meeting customer needs.
• Developing others: Sensing what others need in order to develop and bolstering their abilities.
• Leveraging diversity: Cultivating opportunities through diverse people.
• Political awareness: Reading a group's emotional currents and power relationships.
5. Social Skills
• Influence: Wielding effective tactics for persuasion.
• Communication: Sending clear and convincing messages.
• Leadership: Inspiring and guiding groups and individuals.
• Change catalyst: Initiating or managing change.
• Conflict management: Negotiating and resolving disagreements.
• Building bonds: Nurturing instrumental relationships.
• Collaboration and cooperation: Working with others toward shared goals.
Emotional Competence Framework
This generic competence framework comes from "Working with Emotional Intelligence" by Daniel Goleman. It distills findings from the U.S. Office of Personnel Management; the book "Competence at Work" by Lyle M. Spencer and Signe M. Spencer; and top performance and leadership competence studies published in Richard H. Rosier's "The Competency Model Handbook, Volumes One and Two," especially those from Cigna, Sprint, American Express, Sandoz Pharmaceuticals, Wisconsin Power & Light, and BlueCross BlueShield of Maryland.
Learning leadership is a unique experience that will combine your unique abilities as well as the myriad unique situations in which you will find yourself. It is also a science of identifying skills and abilities. Last, but certainly not least, learning leadership requires intuition. You must go with your gut, get out of your comfort zone and constantly seek creative new ways to be effective.
About the Author: Parrish Taylor is the author and instructor of Mental & Emotional Training (M.E.T.), a skills development program. He has successfully implemented workforce development strategies within the electric utility sector for numerous clients including Entergy, Cleco and Oklahoma Gas & Electric. To learn more, visit www.parrishtaylor.com.
Editor's Note: "Learning Leadership" is a series dedicated to the human side of doing your job well. Each article in the series will help readers develop a greater understanding of the mental and emotional skills necessary to succeed in today's workplace. If you have comments about this article or a topic idea for a future issue, please contact Parrish Taylor at 866-487-2815 or parrish@parrishtaylor.com.